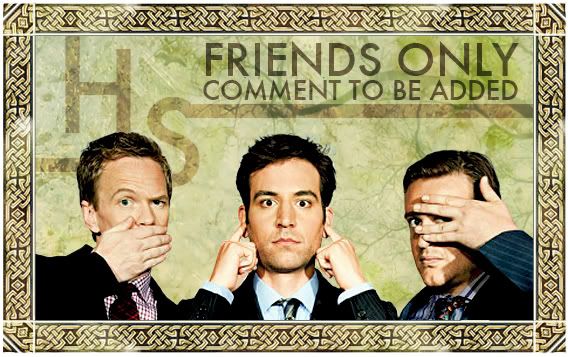 If you're interested in being friends, leave a comment on this post, and I'll likely add you as a friend.
Please note: If you are not a member of any communities, you've never made any posts, and you have no other friends on LJ, then I will be less likely to add you as a friend. Also, I will be more interested in befriending you if you make note of some interests that we may share (eg: anything that may show up on my profile page). And on a final note, if you're interested in my icons, you can see them in my community:
strikers_design
. The posts there will remain public and open to anyone to view.
And that should about cover it. :) Although I may be editing this post slightly in the future.
Current Mood:

hopeful